At Pasta Deli Italian food isn't just food, it's our passion. We are focused on creating the freshest and most authentic home-style cooking in Adelaide. Whenever you buy anything from Pasta Deli, a panini, arancini or even take-home pasta sauces, you can count on it's quality, freshness and above all tastiness.
Established in the 1980's, and now with two locations, Pasta Deli brings Italian cuisine to Adelaide. Family owned and run, Pasta Deli's ethos combines fresh and wholesome ingredients with hearty home cooking, making sure every aspect is truly Italian.
Pasta Deli use only the freshest ingredients possible. Everything we receive today is cooked today, ensuring our food is the highest quality it can be. We make everything on site, from the fresh, frozen and dried pasta to the crusty bread, and of course Pasta Deli's authentic gelato.
Pasta Deli isn't just about pasta. We have a whole range of Italian meals and produce, whether you want to eat at our Glynde cafe, take home a ready-made meal for the family, or grab a selection of salumi and formaggio. Of course Pasta Deli's forte is fresh, high quality and traditional pastas and pasta sauces. Enjoy a generous bowl of flavoursome pasta in house, or take home one of our freshly prepared pasta meals. We even have frozen pasta for you to keep at home until you're ready to eat it.
Pasta Deli's in house specials change daily so you can enjoy delicious and generous lunches and dinners of succulent roasted meats, tender roasted vegetables or towering burgers. If you're after something lighter, Pasta Deli has a large selection of healthy and tasty salads with a variety of ingredients from beetroot and feta to quinoa and grapes. Try our salads paired with Pasta Deli's traditionally made antipasti such as arancini, croquettes and meatballs, or even indulge yourself with a slice of housemade fluffy pizza.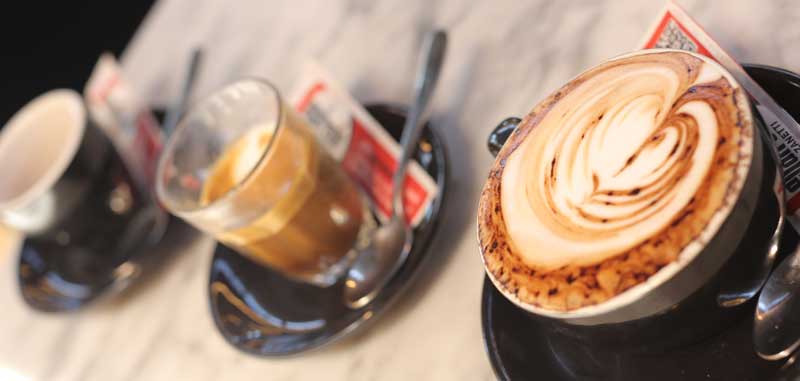 Our coffee is made with the highest quality beans, freshest milk and an expert touch of our barista. Enjoy our coffee however you like it, but it's not a treat without an accompaniment of Pasta Deli's delicious desserts – try a crispy cannoli, traditional tiramisu or take a look at our display to choose your favourite treat. Our gelato is second to none, even featuring in The Advertiser newspaper. Pasta Deli's ever evolving range of simple and interesting flavours make the traditionally made gelato a favourite for anyone.
In addition to our sumptuous meals, Pasta Deli offers a wide selection of quality meats and cheeses for you to stock up your own fridge with classic Italian deli items. We can even offer a ready-presented antipasto platter, specially catered to your need and preferences.
The team at Pasta Deli is committed to good food and good service. Whether you want to enjoy a leisurely lunch or need to quickly grab some dinner for the family, our chefs and waiters are there to help.